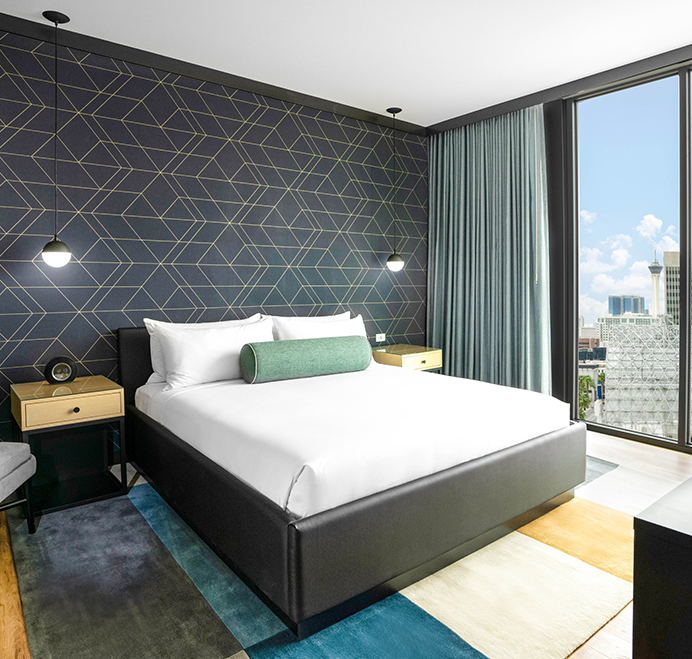 Live Viewing Room Package
Book a room for your chance to win an official NFR Jacket during our drawing on Saturday,
December 10 at 10pm.
All Wrangler NFR ticket & room packages include
- Transportation to and from Thomas & Mack
- Grand Perks coupons worth over $100 (can you make this clickable to our current offers?
- NFR Souvenir Program and poster
- 5 Official NFR Jacket drawings tickets
- New Members receive a chance to win $1,000,000 cash when playing Instant Millionaire
- Complimentary parking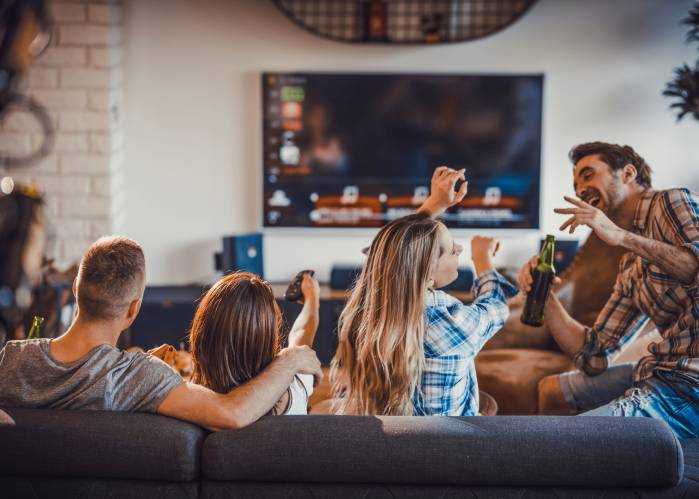 Viewing Party & Entertainment
Official NFR viewing party daily within Freedom Beat
- Begins at 5:45pm daily, December 1 - 10
- Food & Drink specials
- NFR Live Feed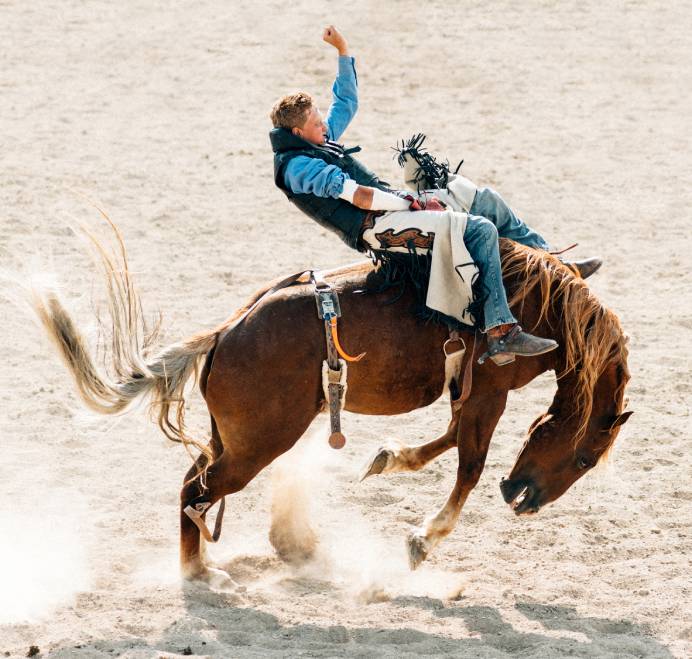 Wrangler NFR Jacket Giveaway
Win a limited edition 2022 authentic all-leather contestant Wrangler NFR jacket. Drawing will be held at 10pm on Sat, December 10.
- Two winners will be drawn.
- Prize is an official Wrangler NFR jacket ($499 value).
- Earning period December 1 – 10, 2022. Earn 5 entries for NFR hotel room booking, 10 entries for NFR room and ticket bookings, 1 entry for every food and beverage purchase at Freedom Beat, Furnace Bar and Triple George Grill. Guests who book a room during the NFR will receive 1
entry.
See Grand Rewards Booth for full rules and details. Management reserves all rights.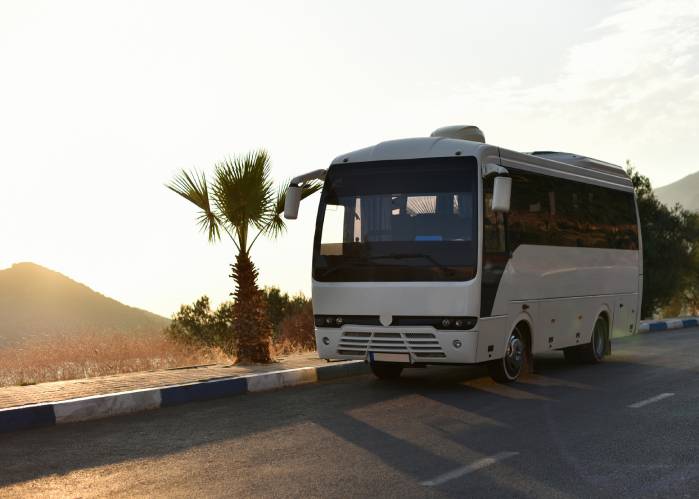 Complimentary NFR Shuttle Bus
Shuttle available December 1 - 10, 2022
Downtown Grand pickup and drop-off service is located at 3 rd St.
Shuttle departure frequency generally runs every 15 minutes or when the buses are full. Buses leave between every 30 to 60 minutes.
Visit NFRexperience.com for the most up-to-date list of routes and times, subject to change.
Daily Wrangler NFR performances start at 5:45pm.
Shuttle buses are ADA compliant.
Additional FAQ available here