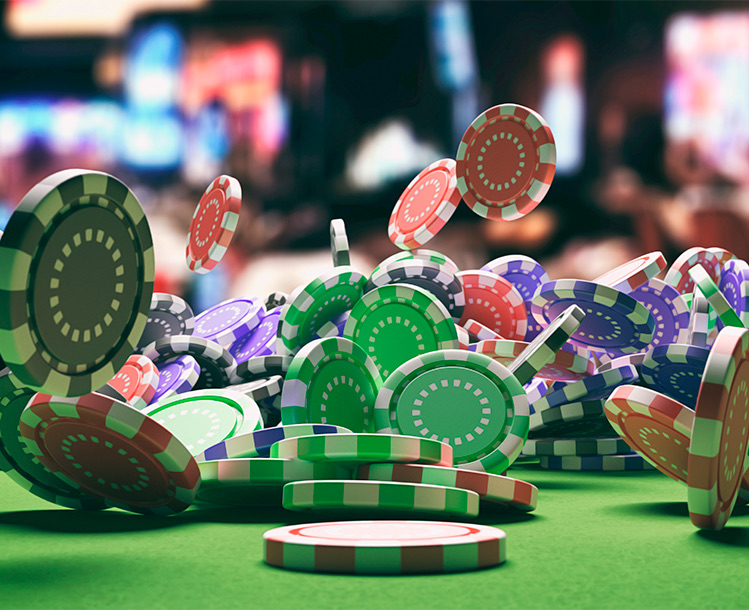 Downtown Grand Rewards
Downtown Grand Players Club members will enjoy free bets and match bets to be used on our table games. Members can also earn and win Downtown Grand logo apparel and other great giveaways such as gift cards and premium liquor bottles. New members will also receive Free Slot Play, Exclusive Promotions, Special Room Offers, Complimentary Meals, Events, Airport Shuttle Service, Valet Parking, or Self-Parking.
Table limits are subject to change based on special events during any given time.
Table Games

at Downtown Grand
Blackjack
Also known as "21", Blackjack is one of the most sought-after table games in Las Vegas. The rules are simple – try to get closer to 21 than the dealer without going over. Players have the option to stand, hit, split and double down for a chance to win against the house and other players. With our enthusiastic dealers and multiple tables to choose from, there's always a seat open for you at The Downtown Grand.
3 to 2 payout
Allowed to split 3 times for 4 hands
Optional side bets: Lucky Ladies and 21+3 Progressives – 1 table, 2 jackpots! Click here for details!
Craps
Craps is a table game unlike any other. No doubt you've seen some form of this iconic game in movies with people cheering around the table as the player tosses the dice. Although only one player rolls the dice at a time, all players have a chance to win together, making it an especially exciting and lively game for all at the table! Don't let the multiple betting options overwhelm you. Watch your chips stack up as our expert Downtown Grand dealers walk you through it for a fun and thrilling time.
Three Card Poker
If you're looking for a simple game and a great time, 3-Card Poker is where it's at! Players do not make any complex decisions such as in Blackjack, Once players know the 3-Card Poker hand rankings, which are slightly different than regular Poker, the rest is easy.
Roulette
This is not so much a game of skill, but more a game of chance. Using chips, players bet on individual numbers between 1 and 36, with a choice of 0 and 00 as well, odd or even, red or black, or a combination of these choices to win this exhilarating game. The dealer will spin a ball on the outer rim of a wheel, which eventually lands on a specific number and corresponding color. With several betting options to choose from, there's more ways to win!
Table Limits: $5 to $1,000
Texas Hold 'Em
Texas Hold Em is one of the most popular games found on casino floor these days. With a deep strategy and several possible outcomes, the action in Ultimate Texas Hold Em never stops. Looking at getting serious? Read our player's guide so you have the skills to hit the tables and know when to hold 'em, when to fold 'em, when to check, and when to bet and when to go all-in!